Four ways to amp up the fun at Aljada
Lifestyle : 17 May 2023
These experiences are engaging, exciting, and offer terrific value for money – and some are entirely free! Head over to Madar entertainment center in Aljada in New Sharjah, designed by Zaha Hadid Architects, for quality entertainment.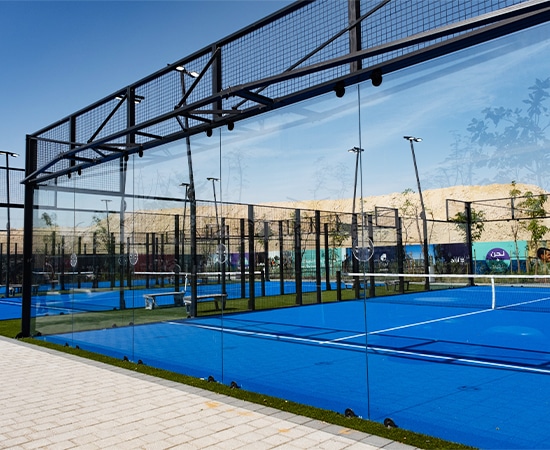 Book a padel session
There's a reason why this racquet sport is so popular and now you can discover them! Three brand-new padel courts await.
Cost: Inquire at Wellfit Aljada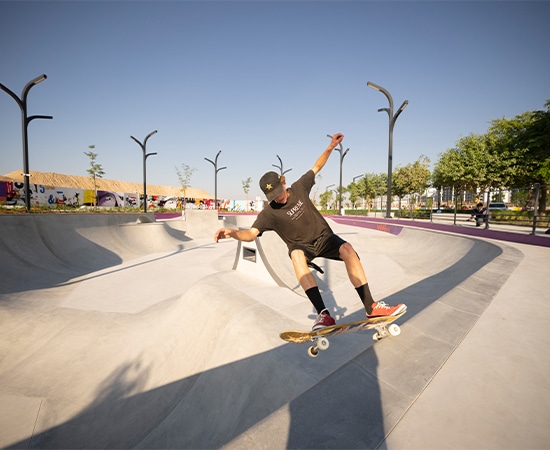 Go slow or go pro
Bring your boards over to the Middle East's largest skate park. It pretty much covers all levels and age groups: beginner, intermediary and professional – kids and adults!
Cost: free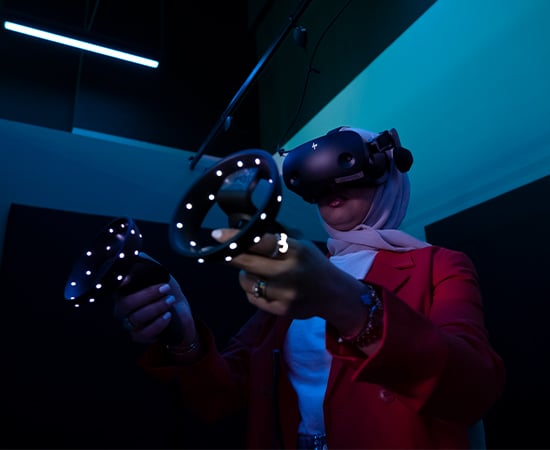 Immerse yourself in AI
Transport yourself in virtual reality experiences with gaming galore. Virtuality
Cost: Inquire at Virtuality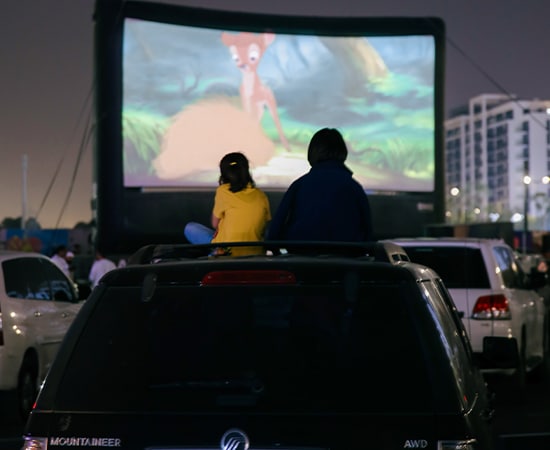 Cruise to the movies
Move over, Netflix – classic drive-in cinema is both charming, convenient and free of cost! Plus get more than popcorn – Zad foodtrucks nearby can deliver right to your window.
Cost: free