Four styling experiences to try out in Sharjah
Lifestyle : 4 April 2023
These grooming services certainly put the Ah! in Sharjah.
Amp your pampering experience – from your coiffure down to your toenails – as you sit back, relax, and let these talented professionals work their magic!
Especially for the ladies:
Get your glow on at Awtar Beauty Center – Aljada
You'll be luminescent after a session at Awtar! Opt for a professional HydraFacial to deep-clean, exfoliate and hydrate your skin. Next, get silky-soft with a Paraffin Treatment for your hands and feet, followed by an invigorating Swedish Massage to get your circulation going. For your tresses, go au naturel with Aloe Vera Hair Treatment or Henna Hair Color. Or glam up for a night out with Brow Tinting, Russian Lash Extensions, a Slimming Massage and Professional Makeup services!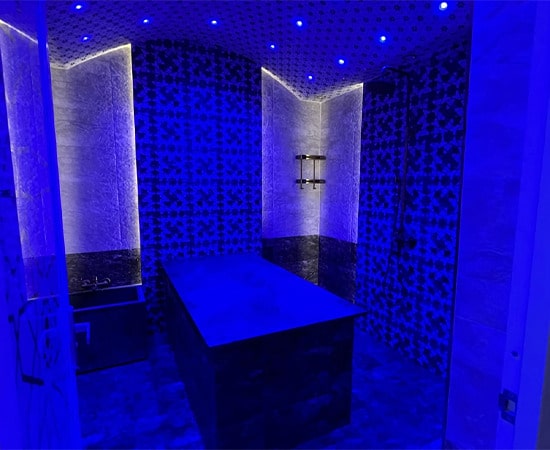 Reflect your inner splendor at The Mirrored Beauty & Spa – Nasma Central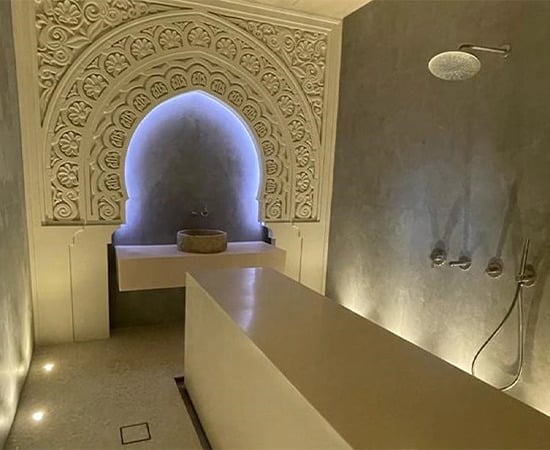 They say a woman's work is never done; reward yourself with a de-stressing Thai Massage followed by a soak in the Special Moroccan Bath! For your beauty needs – a manicure using Lebanese scrub and breathable nail-polish for your fingers and toes hits the right notes. As for your mane, regenerate with a fortifying Hair Treatment from Nashi or milk_shake.
Get gloriously groomed at Portofino Gentlemen's Lounge – Aljada
It's raining men's styling over at Portofino. Get your sleek on with shaving, trimming, tinting highlighting and threading services for your facial hair along with cuts and color for your hair, mustache and beard. Try the Gentlemen's Facial to deep-clean, rejuvenate and invigorate, the indulgent Caviar Hair Treatment, or Refloxology to target your body's pressure points through your soles. Manscaping's never felt so good!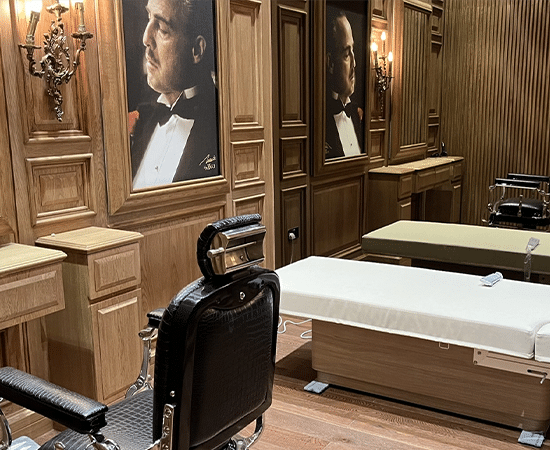 Put the 'man' in your manicure at Doc Barnet Barbershop – Aljada & Nasma Central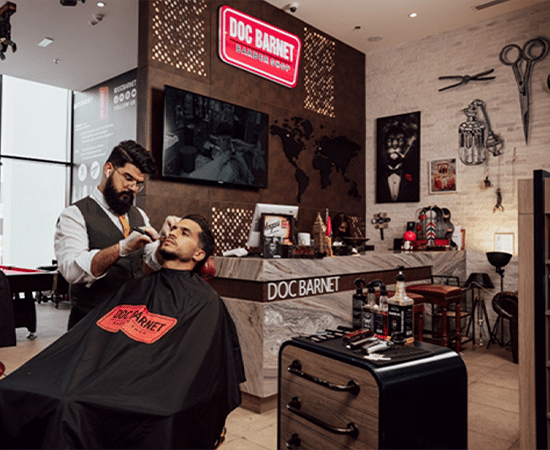 It's just what the doc ordered, indeed!Try Doc Barnet's signature specials including a Luxury Facial and a Beard Shave With Steam. Hella dapper? Go for a Beard Color, Keratin, Hairstyles with Padding, and facial or body Waxing. Unwind with a Massage while your hair gets a Luxury Hamam Zait oil treatment. Or simmer in a fragrant Moroccan Bath. All quite gentlemanly, of course.