7 Sharjah menus to tempt your tastebuds
Dining and Restaurants : 25 May 2023
Check out these delish picks among Sharjah's latest offerings for dining, snacking, and treats – one for each day of the week!
These menu selections from brand-new restaurants at trendy East Boulevard in Aljada, New Sharjah, include flavorful Turkish and sublime Japanese cuisine, nourishing vegan meals, homegrown gourmet pizza, classic Americana diner fare, glorious flavors of Lebanese ice-cream, and divine English biscuits that'll melt in your mouth…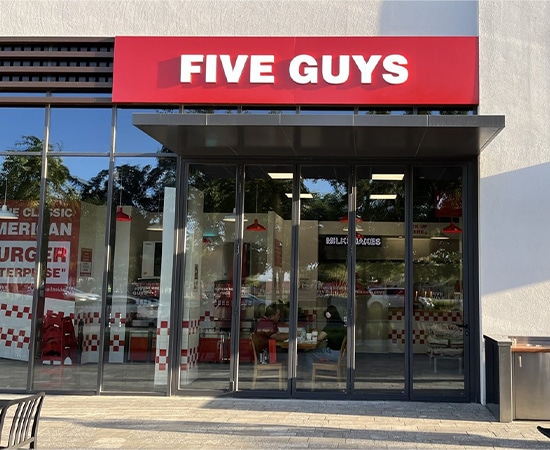 Meaty Monday
Five Guys brings enticing American classics to their only Shajrah location! Kick off the week with a hearty, personalized meal with customized toppings and hearty milkshake flavors at this retro style diner with burgers, hotdogs and good ol' American cheddar. Choose from 15 toppings including sauce, peppers and relish. Dee-lishus!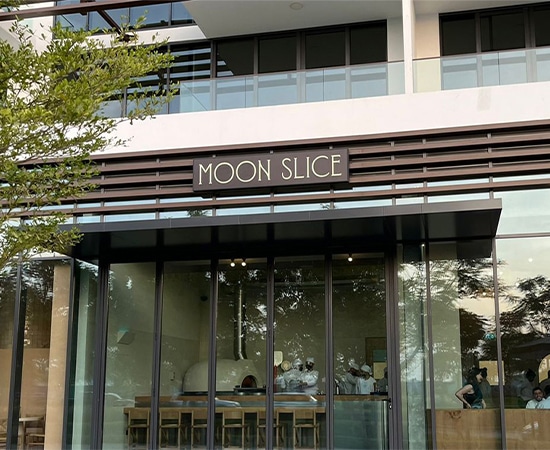 Truffled Tuesday
Moon Slice brings you amore at first bite! The homegrown Emirati gourmet pizzeria's signature light-as-air pizza crust incorporates milk to the dough's 48-hour fermentation process. Premium pizza toppings include truffle foam, spicy meatballs, local honey, and Wagyu, shrimp, and octopus carpaccio. Italian entrées are also on offer such as Seafood Pasta that combines spaghetti with delicious frutti de mare – mamma mia!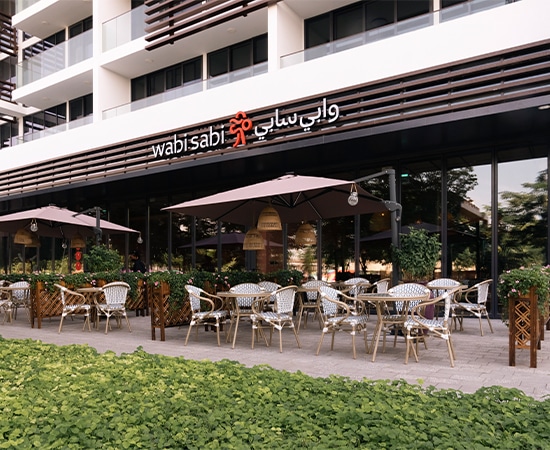 Wellness Wednesday
Wabi Sabi proves that healthy eating can be scrumptious too! This Saudi restaurant offers a vegan, wholesome menu free from additives and preservatives. From gluten-free flour to dairy-free cheese and yogurt, ingredients are made inhouse from scratch. Try the Bistro's Scrambled Eggs Made Vegan, Escallope Vegan Veal Alla Milanese, Classic Fluffy Pancakes, and Not For Sharing Cake, or fresh smoothies, sandwiches, salads, and freshly baked bread and pastry at the Bakery.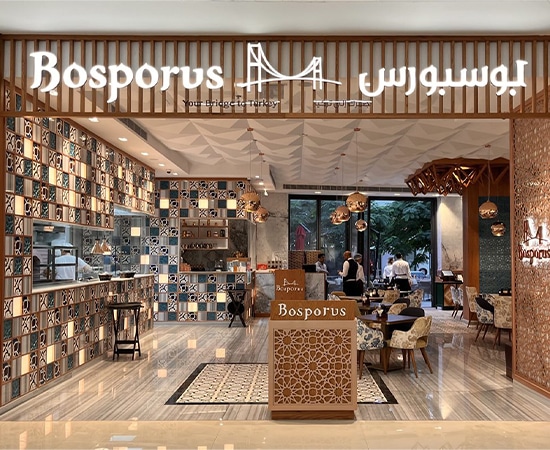 Turkish Thursday
Bosporus welcomes you to its only Sharjah venue! The acclaimed restaurant chain originating in London brings Ottoman delights to the Middle East – traditional Turkish breakfast, doner, mezze, wraps and grilled delicacies. Don't miss the ingenious fusion Bosburgers such as the goldleaf-topped Gold Asado Burger, the Şaşlik Burger served in a soup-filled bread bowl, and the Black Sea Burger served in a black bun. Afiyet olsun (enjoy your meal)!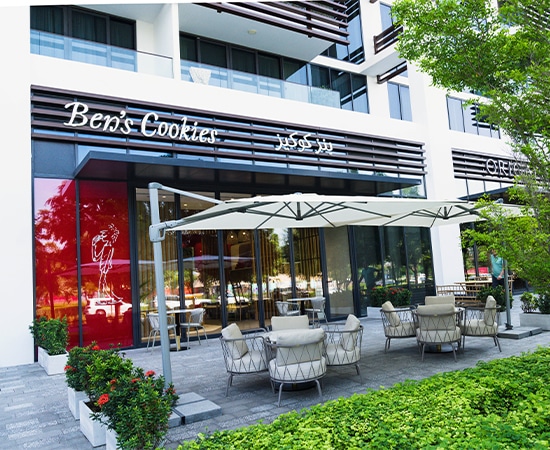 Fudgy Friday
Ben's Cookies is the British biscuiter that's made its way from Oxford to Sharjah! The company specializes in freshly baked cookies with quality ingredients along with vegan options. Travel the world with flavors inspired from scenic regions: Milk Chocolate and Dates – the Middle East; Dark Chocolate and Ginger – the Scottish Highlands; White Chocolate and Cranberry – the Alps; or Coconut – the Caribbean. They're chunky and they're chocolatey. 'Nuff said.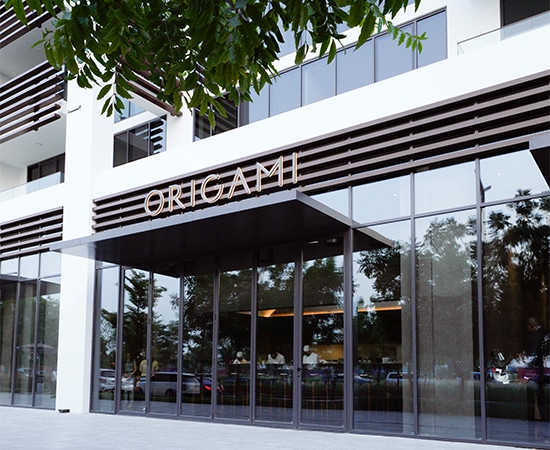 Sushi Saturday
Origami is the go-to destination for Japanese delicacies – bring on the chopsticks! Start with soothing miso soup and try out various small plates or larger servings of sushi, sashimi, maki, and tempura. The restaurant's signature Origami Style Nigiri comes with unique options such as Torched Organic Yellowtail with Yuzu Ponzu or the Wagyu with Foie Gras and Fresh Truffle. Meshiagare (bon appétit)!
Sweetness Sunday
Bachir, the legendary ice-creamerie from Lebanon, ends your week on a sweet note! Indulge in fruity, creamy delights, mousse, and multiflavor cocktails, topped with achta, grenadine, pistachio and more. Indulge in exotic apricot, rose, almond, pistachio, blackberry, and melon on its own, over a cone, or parfait-style as a Banana Split or Royal Split. Low-calorie Stevia-sweetened options are also available in chocolate, lemon, and milk flavors – yumlicious!