Boost Juice arrives at Zad in Masaar
News:
7 February 2023
Boost Juice has opened at the Zad food-truck hub in the Masaar master-community in Sharjah. This is the Australian brand's second Zad location – the first was recently announced at Zad in Aljada.
Get your nutrition game strong with invigorating, all-natural Aussie smoothies, protein drinks, and juice with low-gluten, dairy-free and low-fat options.
Popular flavors include the world-famous Mango Magic, All Berry Bang and Green Tea Mango Mantra.
Delicious, fortifying drinks include Veggie Garden Juice or Blend, Strawbrekkie or Brekkie To Gogo, Pure Eden Super Smoothie, Power Plant Protein, Immunity Blend or Juice, Gym Junkie, Energizer Lift or Blend, and Choc Muscle Hustle.
There are also varieties of coffee on hand – choose from Coffee Dream, Mornin' Mocha or Salted Caramel Latte.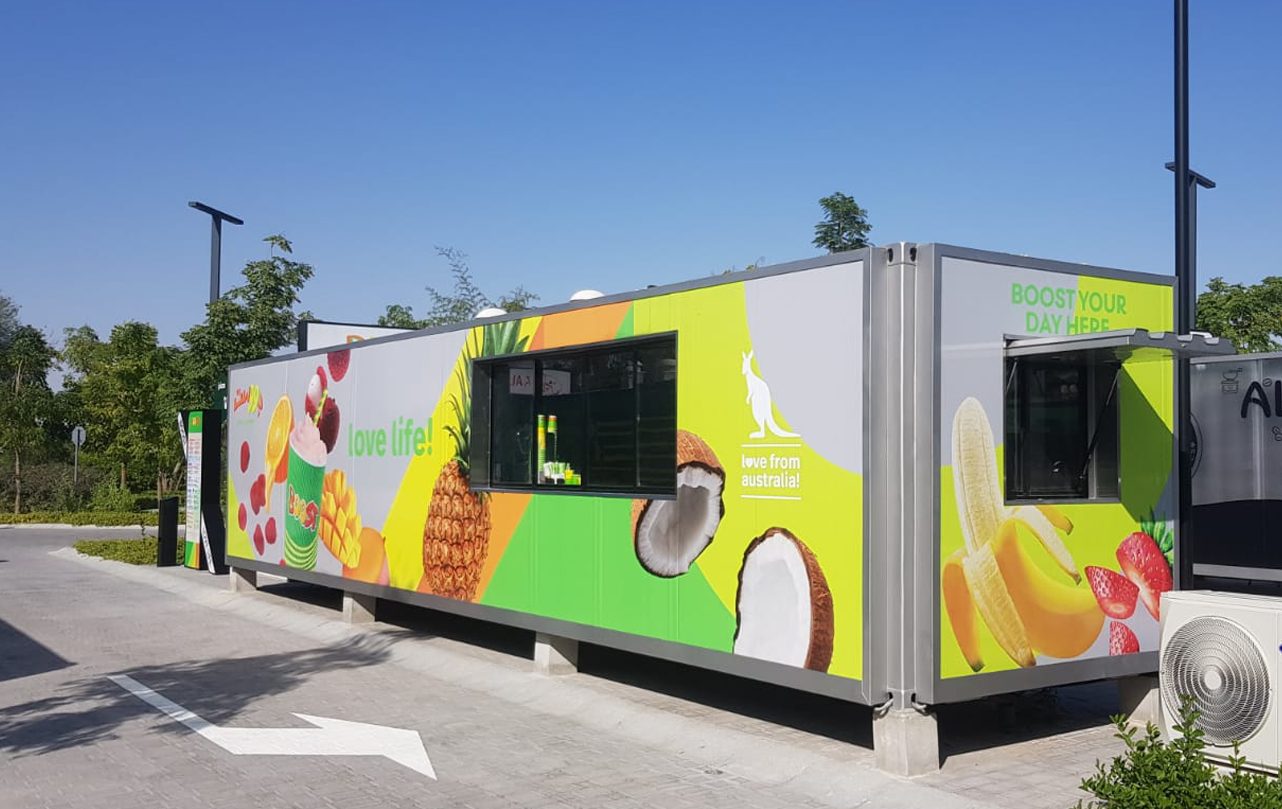 Boost Juice is one of the world's most recognized fresh juice and smoothie brands and has more than 650 shops in 14 countries around the world. 25 Boost Juice outlets are due to open in the UAE within the next decade, starting with Sharjah and Dubai.
Also at Zad food-truck park in Masaar: Hoop, Kalakeesh, Krush Burger, Lemon Leaf, Retro 7, Saraya Café, The Mighty Meat and Waraq Wa Laimoon.