Arada teams up with Australian brand Boost Juice to bring delicious and healthy smoothies and juices to the UAE 
News:
19 January 2023
Iconic juice brand to open 25 outlets in UAE over next decade
First two locations to be based within Arada's popular Zad food truck parks, in Aljada and Masaar
Brand to expand to more locations in Sharjah and Dubai in 2023
Arada has signed its first ever master franchise agreement, bringing one of the world's most famous fresh juice and smoothie brands, Boost Juice, to the UAE. Founded in 2000 by Australian entrepreneur Janine Allis, who identified a gap in the market for healthy fast food, the popular brand has rapidly become Australia's favourite smoothies and juice bar, and now has over 650 stores in 14 different countries.
Boost's first outlet will open today at the Zad food truck park based in Aljada, Arada's popular mixed-use community based in the Muwaileh district of Sharjah. Opening in the coming weeks is a second outlet, which is located in the Zad site at Masaar, the woodland villa-and-townhouse project located in Sharjah's up-and-coming Al Suyoh district.
The first physical Boost store is opening in the City Centre Sharjah mall during the first quarter of 2023.
Visitors to Boost's outlets in the UAE will be able to enjoy a range of delicious drinks, including the famous Mango Magic, All Berry Bang and Green Tea Mango Mantra smoothies, as well as protein drinks, juices and coffees.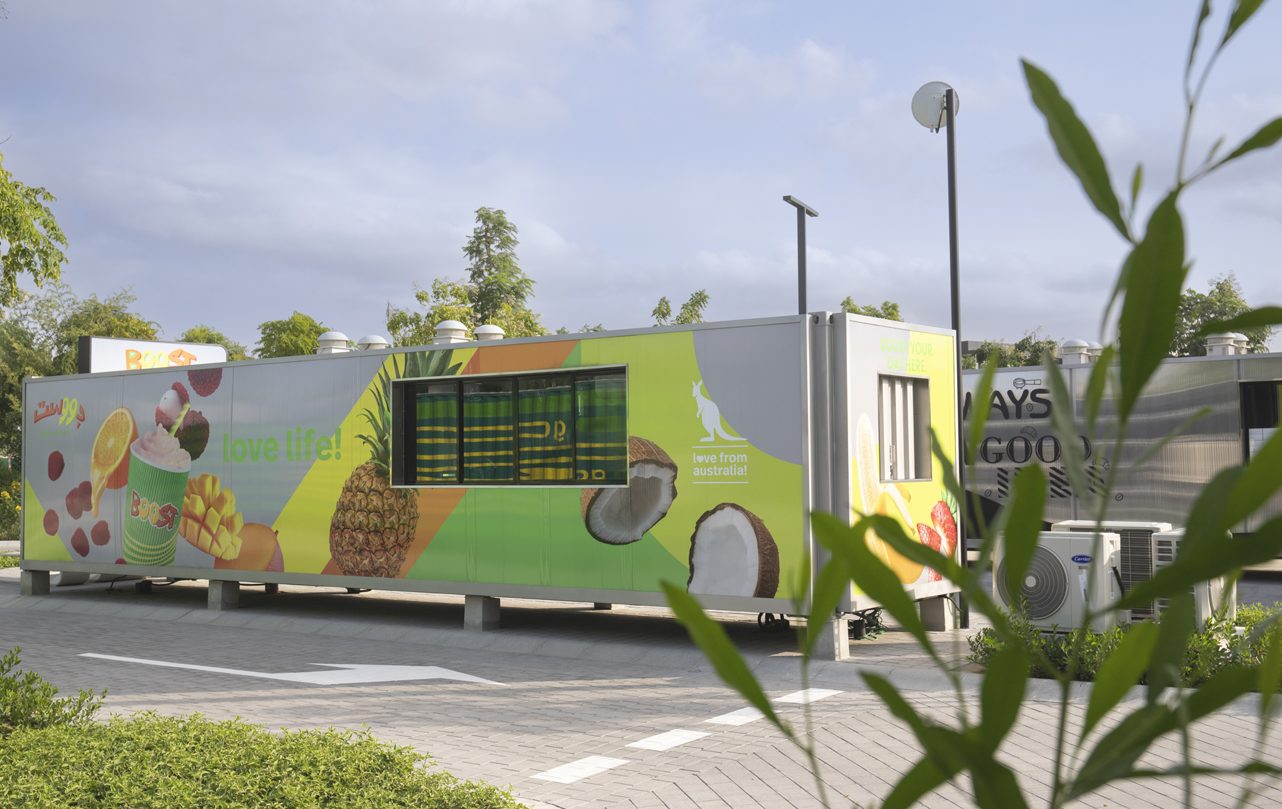 Arada is currently working to identify further locations in Sharjah, Dubai, Abu Dhabi and Al Ain in the near term, with a view to introducing a minimum of 25 outlets in the UAE over a 10-year period in sites that match with Boost Juice's target market, including high footfall areas, beachside locations and malls.
Janine Allis, Founder of Boost Juice, said: "We're really excited to see Boost's winning blend of fresh fruit and veg, tasty products and innovative and colourful campaigns come to the UAE in partnership with Arada. Boost is based on our 'love life' philosophy and a commitment to health and fun, and we can't wait to see what local consumers make of our amazing range of tasty drinks and snacks."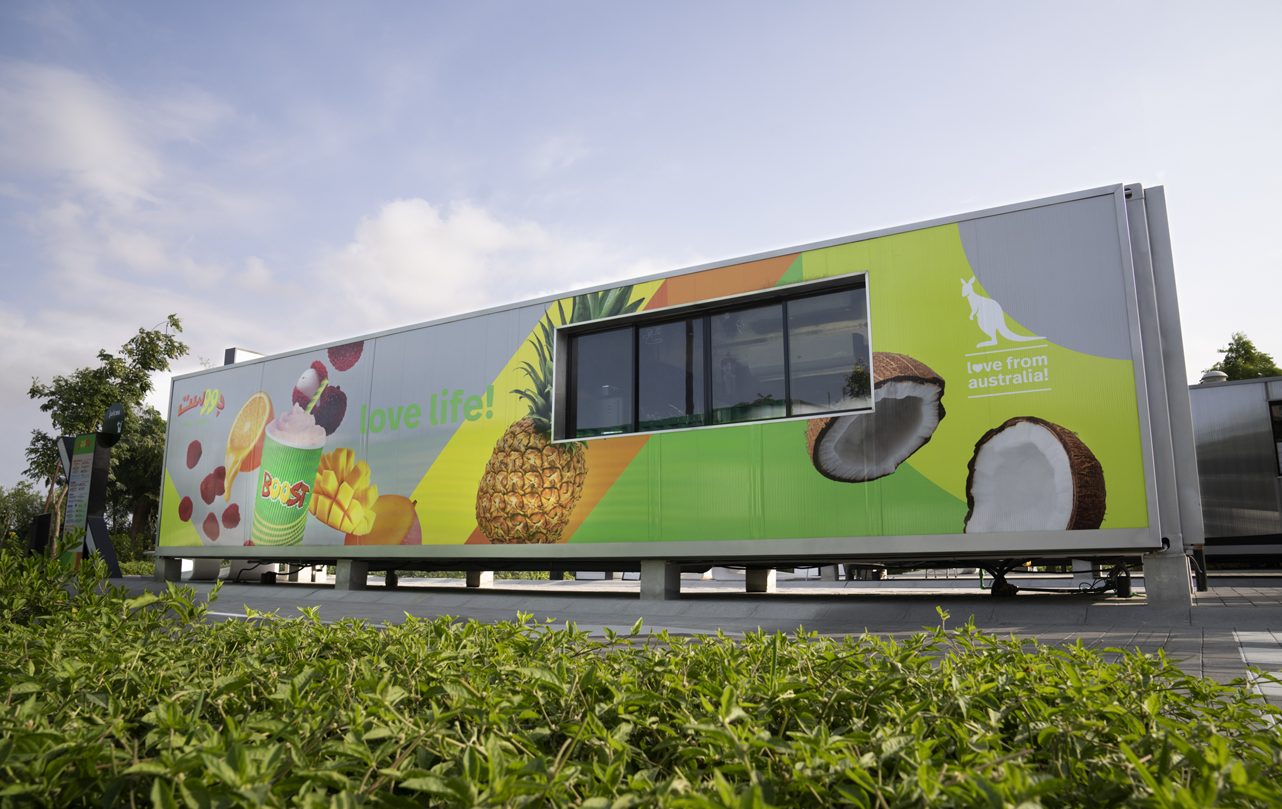 Ahmed Alkhoshaibi, Group CEO of Arada, said: "We're delighted to sign our first master franchise agreement with a brand whose ethos matches with our own determination to provide a healthy and active lifestyle for residents and visitors at our communities. We have exciting plans for Boost Juice across several cities in the country and look forward to positioning this popular and much-loved brand as the go-to outlet for fresh and great tasting juices and smoothies here in the UAE."
The arrival of Boost complements Arada's existing portfolio of home-grown brands, which includes: Wellfit, the fast-growing health and fitness operator that runs a range of gyms in both Dubai and Sharjah; Zad, the popular food truck destination; Hungry Wolves, a healthy casual dining concept; and Manbat, Arada's partnership with the Ministry of Climate Change and Environment, which is designed to connect consumers in the UAE with Emirati farmers in a number of different ways, including family-friendly farmers' markets and physical stores.