Arada kicks off partnership with Rabdan Cycling Team ahead of new season
News:
3 October 2023
Sponsorship to cover key costs for Abu Dhabi's first amateur cycling team
Emirati team will train at Masaar Track on a monthly basis
Arada has announced a partnership with Abu Dhabi's first ever amateur cycling team, Rabdan, ahead of the 2023/2024 racing season.
Founded in 2016, Rabdan Cycling Team consists of 10 core racing members and 20 community riders, all of whom are Emirati. The team was named after the first horse of the late Sheikh Zayed bin Sultan Al Nahyan, the former President of the UAE, and the name was chosen by HH Sheikh Tahnoon bin Zayed Al Nahyan, National Security Advisor of the UAE.
As well as being one of the first amateur teams in the UAE, Rabdan Cycling Team is also one of the most successful, having won the UAE Vice President's Cup, the Seih Al Salam Race and a number of other major championships locally over its short history.
Arada's support will enable Rabdan Cycling Team to register for local races, insure their bikes and pay for the team kit, as well as enabling members to attend a training camp in Italy. In addition, Rabdan will also train at the new Masaar Track facility in Sharjah, which has been developed by Arada, on a monthly basis during the new season, and the first session has already taken place on Thursday 28 September.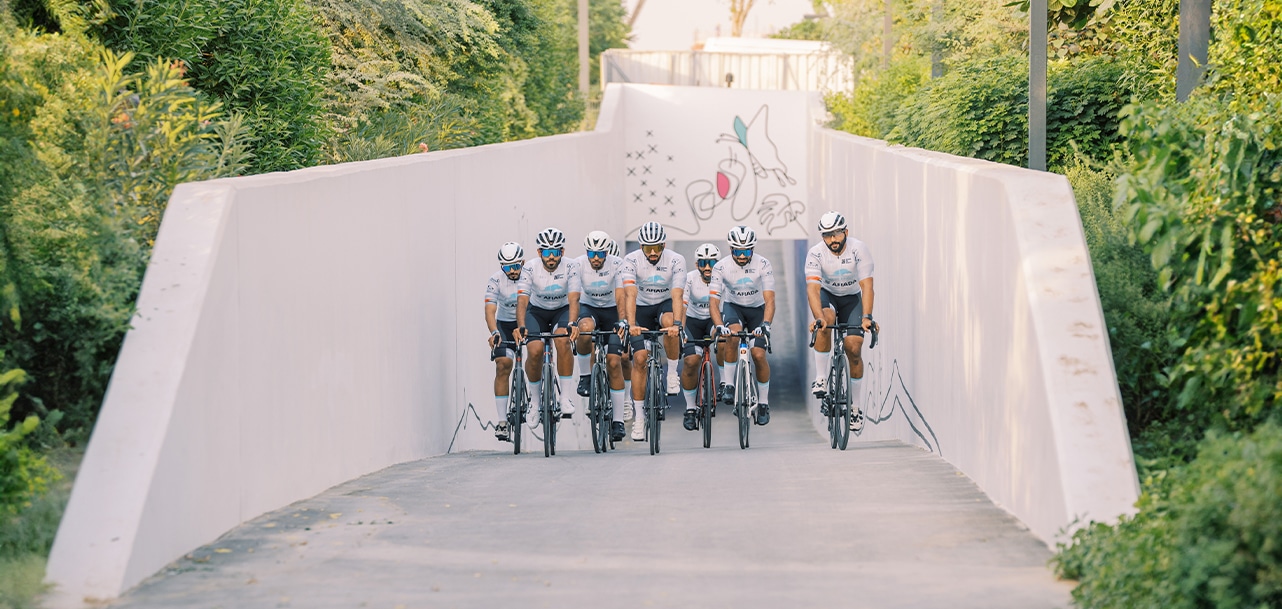 Ahmed Alkhoshaibi, Group CEO of Arada, said: "Our partnership with Rabdan underlines our commitment to healthy, active living, which we promote in all our communities. We look forward to welcoming Rabdan Cycling Team to Masaar Track, where they will be able to train in a professional, welcoming and natural environment."
Dr Mohammed Al Eissaee, Co-Leader of Rabdan Cycling Team, said: "This partnership with Arada will enable us to improve our performance, take part in more races both here in the UAE and internationally, and achieve even better race results. We're also looking forward to testing out the new circuit at Masaar, which is a fantastic new facility for the sport here in the UAE."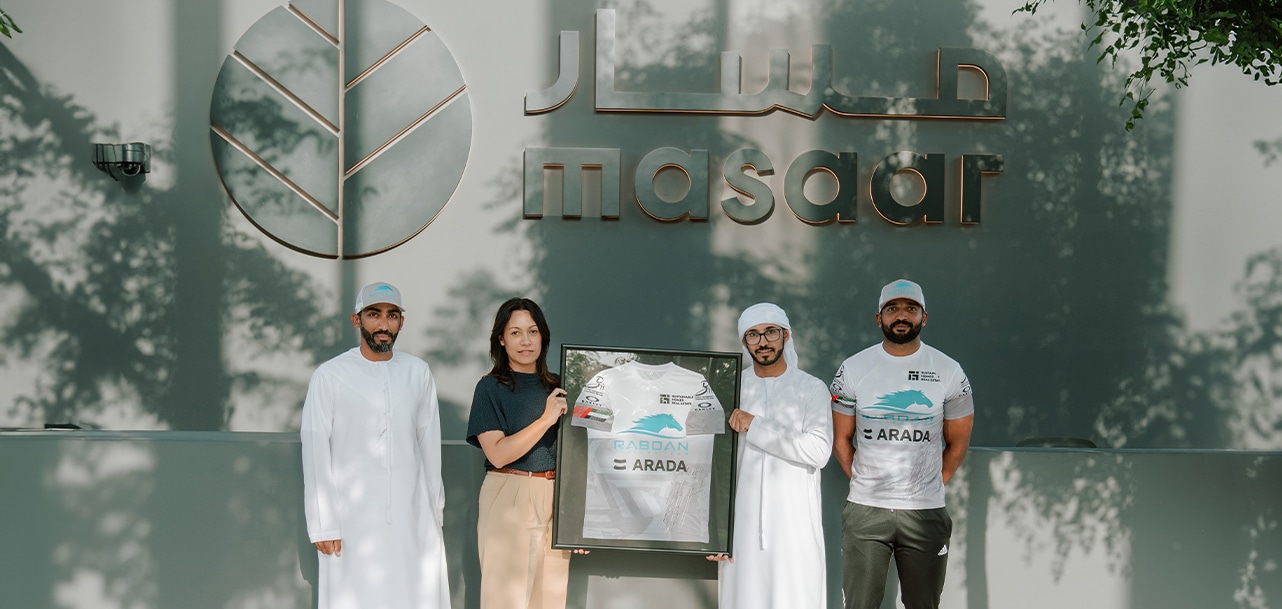 Masaar Track consists of a 6.6 kilometre-long looped professional circuit that runs through the woodland on the outskirts of the Masaar community in the up-and-coming Al Suyoh district of New Sharjah.
The track is one of a number of impressive entertainment, leisure and sporting facilities within the Masaar master plan, which contains 3,000 villas and townhouses and more than 50,000 trees. The first homes at Masaar will be completed by the end of the year.