Aljada to host exciting celebration of Emirati life, art and culture for 50th UAE National Day
News:
30 November 2021
Fifth 'Durrat Al Azman' musical showpiece organised in association with longstanding UAE public servant HE Dr Abdullah bin Mohammed Belhaif Al Nuaimi
Visitors will enjoy poems and classical songs played by full orchestra and performances by well-known musicians
Event will run from 7.30pm until late on Thursday 2 December
Aljada, Sharjah's vibrant new master community, is all set to host a celebration of Emirati culture as part of the countrywide festivities during the 50th UAE National Day later this week. The fifth 'Durrat Al Azman' musical event has been organised in partnership with HE Dr Abdullah bin Mohammed Belhaif Al Nuaimi, a renowned academic and cultural figure, who has held a number of key ministerial positions in the UAE Cabinet.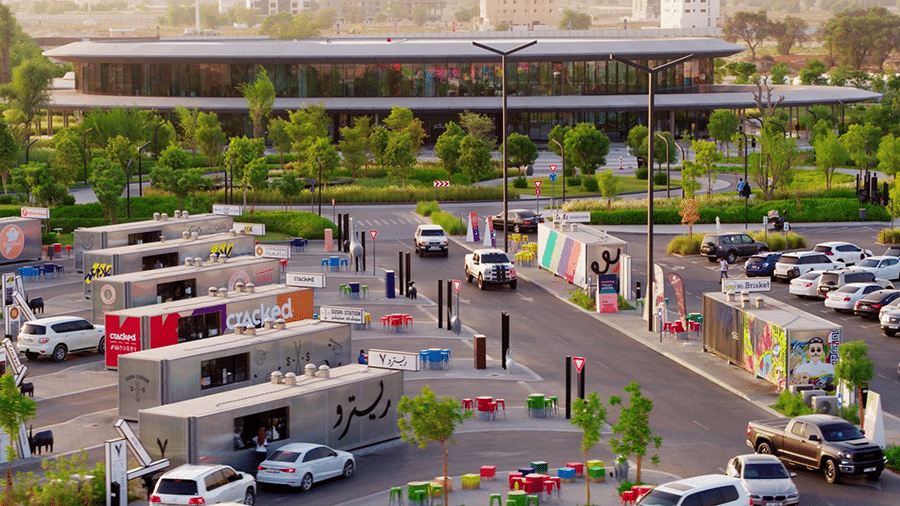 The celebrations will start at 7.30pm on Thursday 2 December with a performance of the UAE National Anthem by Abdulrahman Aljunaid, followed by a traditional Al Razfa dance by the Ayala Group, and a new pre-recorded song.
From 8pm, guests will be treated to a series of classic and contemporary songs highlighting 50 years of Emirati culture and backed by a full professional orchestra.
Performers include the renowned Emirati singers Yousif Al Omani and Arwa Ahmed, as well as Abdulrahman Al Junaid. Later in the evening, guests will enjoy a performance from the Ayala Group.
HE Dr Abdullah bin Mohammad Belhaif Al Nuaimi said: "All of the UAE's achievements over the past 50 years deserve to be celebrated every day by its people and residents, and fields like culture and the arts have witnessed a great deal of achievement and development. At the same time, they have preserved the original heritage of Emirati society, while also keeping pace with change.
"This year's celebration represents an important moment in the country's history, as it concludes its Golden Jubilee with a busy march of achievement and embarks on five new decades of work and development in the pursuit of our centenary, which, thanks to the progressive vision of its wise leadership, aspires to become the best country in the world in various fields.
"Art is the genuine language of people around the world, and the most important way to express their pride in their past, their dedicated work in the present, and their quest for further development in the future. Therefore, I am pleased to cooperate with Arada and continue providing such outstanding cultural and art pieces that express the spirit of the UAE, our pride in what it has achieved, and our confidence in what it is going to accomplish."
Ahmed Alkhoshaibi, CEO of Arada, said: "This is a landmark moment for the UAE and we are delighted to be hosting an event that celebrates not only this country's impressive track record of achievements, but also looks ahead to recognise the enormous potential that still lies head. In particular, we are proud to be partnering with HE Dr Abdullah bin Mohammad Belhaif Al Nuaimi, a man who personifies Emirati culture and values and who has served his country for many decades, to bring this exciting evening to life."
Taking place at family entertainment destination Madar at Aljada, 'Durrat Al Azman' will be located at Aljada's drive-in cinema, which is being converted into an outdoor performance venue complete with stage for the evening. As well as a VIP seating area, guests will be able to watch the show from a beanbag zone just in front of the stage or from their cars.
Entry to the event will take place on a first-come, first-served basis, with doors opening at 7pm.
Related: