Racks debuts at East Boulevard, Aljada
News:
22 September 2022
Racks is the latest addition to Aljada's popular new dining and recreational hub at East Boulevard.
The uplifting boardgame café offers a library of beloved classics and popular new additions displayed on handmade wooden racks – hence the name. The intent is to encourage traditional play and in-person interaction harking back to the non-virtual era when gaming didn't necessarily involve technology. Families and groups of friends can potentially enjoy hours of friendly and competitive play from the comfort of their favorite new haunt at Sharjah's pristine downtown.​
Sweet and savory snacks are on offer at Racks for busy boardgamers. These include enticing waffles, mini pancakes with delectable toppings, light popcorn and nachos with dips. The menu also contains a vivid and aromatic selection of mocktails along with hot and iced coffee.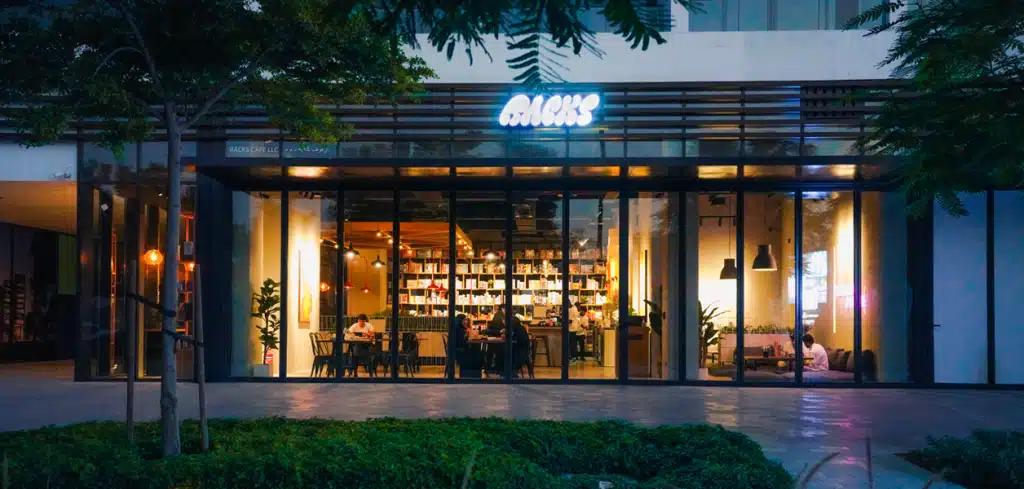 Racks' extensive list of inhouse boardgames includes strategic games, children's categories, puzzles, bluff-inducing party games, and scores more. 'Made in the UAE' is one such category, featuring beloved titles like Conqueror, Jackaroo, and Legend of Laith. A concept store is also part of the venue, featuring boardgames and other items for sale.
The café joins Moon Slice, Spinneys, Starbucks, Hoof Café and Origami Sushi in the first section of East Boulevard.
Coming up are branches of popular international eateries including the classic American Five Guys; Bosporus restaurant with Turkish cuisine; Ben's Cookies from the UK; and Bachir ice-cream from Lebanon. They will be joined by Mumoso, a Japanese department store.
2023 will welcome the opening of other sections of East Boulevard including Nest – stylish student housing, and hip and trendy East Village.