Madar at Aljada hosts the final qualifiers of the Red Bull Neymar Jr's Five UAE tournament
News:
8 April 2021
• Rijab and Arab Star win the Red Bull Neymar Jr's Five UAE tournament
• Male and female winners received their boarding passes to represent the UAE in the global finals in Sao Paolo, Brazil
Rijab and Arab Star teams were named winners of the Red Bull Neymar Jr's Five UAE tournament, which concluded the final qualifiers last weekend at Madar at Aljada, Sharjah's popular entertainment destination.
The Rijab team defeated Mangawi in the finals of the men's tournament, while Arab Star beat Shoroq to become the UAE's first female team to compete at the Red Bull Neymar Jr's Five world finals at the Instituto Projeto Neymar Jr. in Praia Grande in Sao Paulo, Brazil.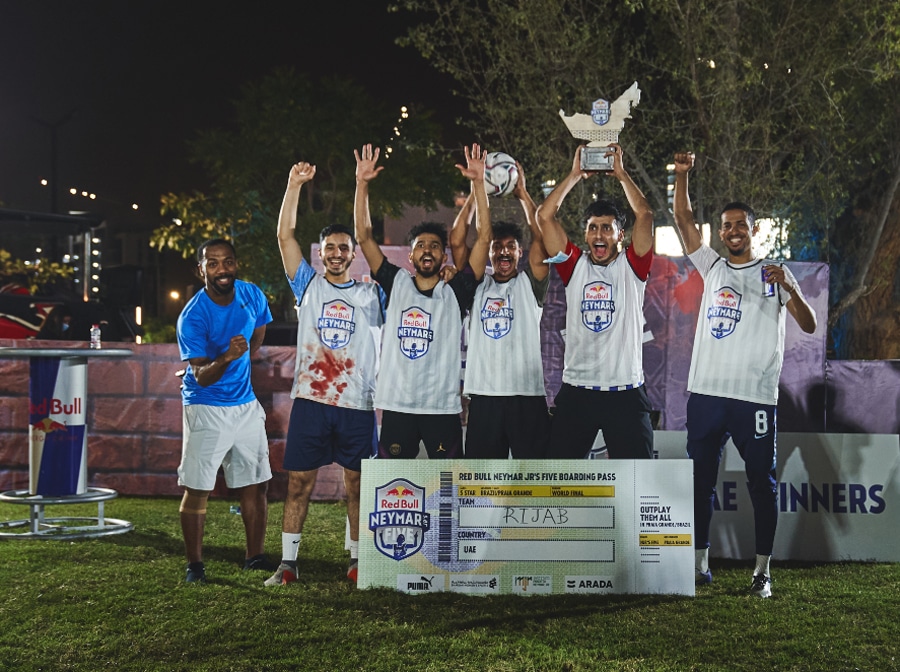 The seven members of the two teams, consisting of five main and two reserve players, have now received their boarding passes to the international tournament in Brazil later this year, and will have the opportunity to meet, and possibly face Neymar along with four of his superstar friends at the world's largest five-a-side tournament of its kind.
Ray Tinston, Director of Events at Arada, said: "We're proud of the collaborative efforts to pull off such a terrific tournament in a Covid-free bubble, where all players were tested, the tournament zone was closed and all teams showed great responsibility in complying with mask wearing and social distancing. We look forward to following the progress and preparation of Rijab and Arab Star all the way to the final tournament in Brazil."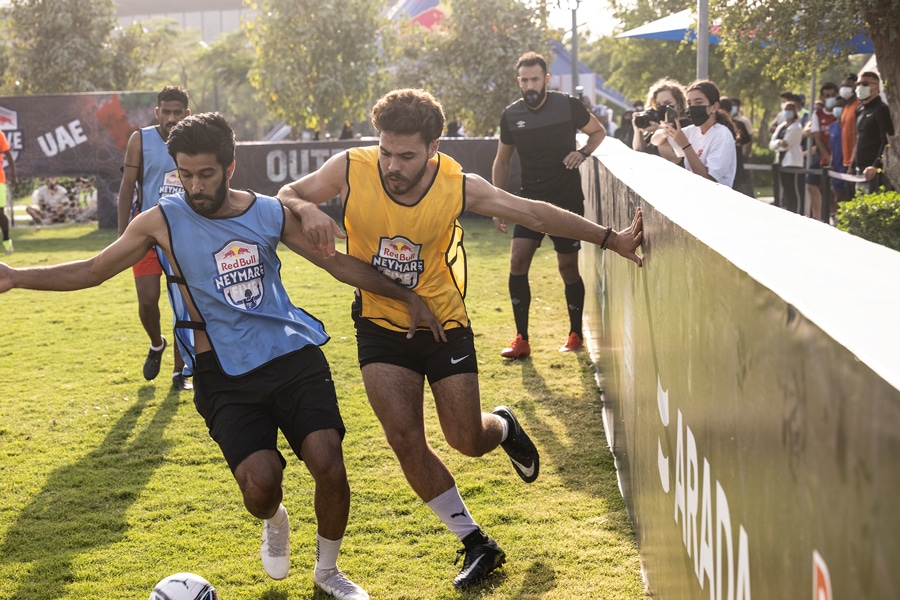 Powered by Arada, the master developer behind Aljada, the UAE edition commenced on 19 February, drawing participation from over 2,000 football enthusiasts, who've played over 350 competitive matches in 14 qualifiers across the Emirates, including two women-only qualifiers for the first time in the UAE. All qualifiers across were held in line with the local health measures and restrictions to keep the community safe.
Related: