Capri Pizza brings fine Italian cuisine to Nasma Central
News:
15 February 2023
Capri Pizza has opened its doors at Nasma Central, the popular retail, dining and lifestyle hub at Nasma Residences.
Described as a modern Italian trattoria, the Emirati-owned brand offers an enticing menu of quality Italian fare. The olive oil is extra virgin while the seasoned tomato sauce that lines the crust is homemade.
Among pizza varieties are the Arabica Pizza – topped with fresh mozzarella, spicy Italian salami and red chili; the Barbeque Beef Brisket Pizza – with premium beef brisket, brisket sauce and caramelized onion; and the Vegetable Pepperoni Pizza – crispy pepperoni along with parmigiano reggiano and brown mushroom.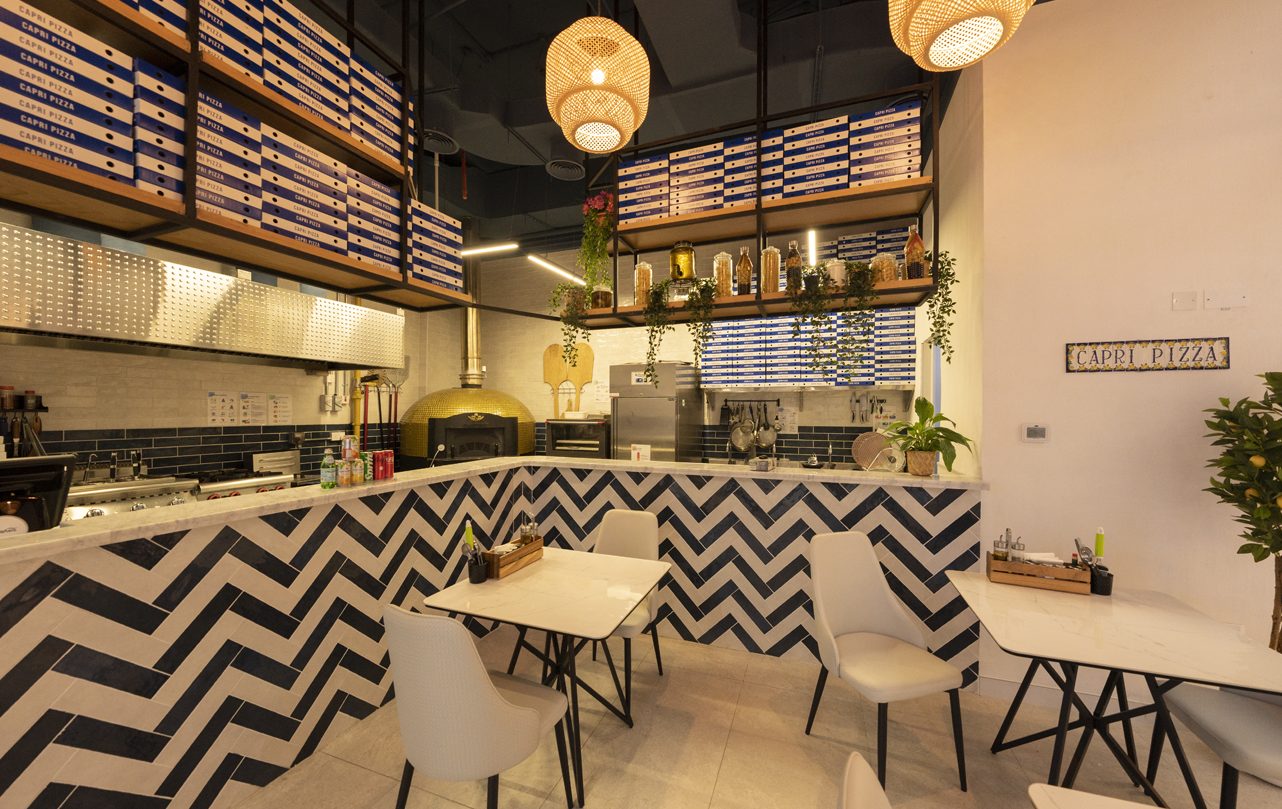 Diners may also choose Penne or Tagliatelle or opt for Spaghetti à la Bolognese, Pomodoro or Pesto. Tomato or Pesto Burrata Bruschetta are included among savory appetizers, while Parmesan, Chili or Truffle Ranch Dipping Sauces are available along with several flavors of Sparkling Pellegrino.
Capri Pizza is open daily from 10am to midnight at Nasma Central.