Arada's debut sukuk wins Mid-Cap Debt Deal of the Year at major local awards programme
News:
30 August 2023
Arada's inaugural public financing deal, a $500 million sukuk, has won the latest in a series of international awards.
Completed last year, the issuance was named Mid-Cap Debt Deal of the Year at the Bonds, Loans & Sukuk Middle East Awards ceremony, which was held in Dubai recently.
The issuance was listed on the London Stock Exchange in June 2022, after Arada secured favourable first-time credit ratings from Fitch and Moody's. In June this year, the sukuk was also listed on the Nasdaq Dubai.
In the process, Arada became the youngest private UAE company to successfully secure credit ratings and complete a public issuance.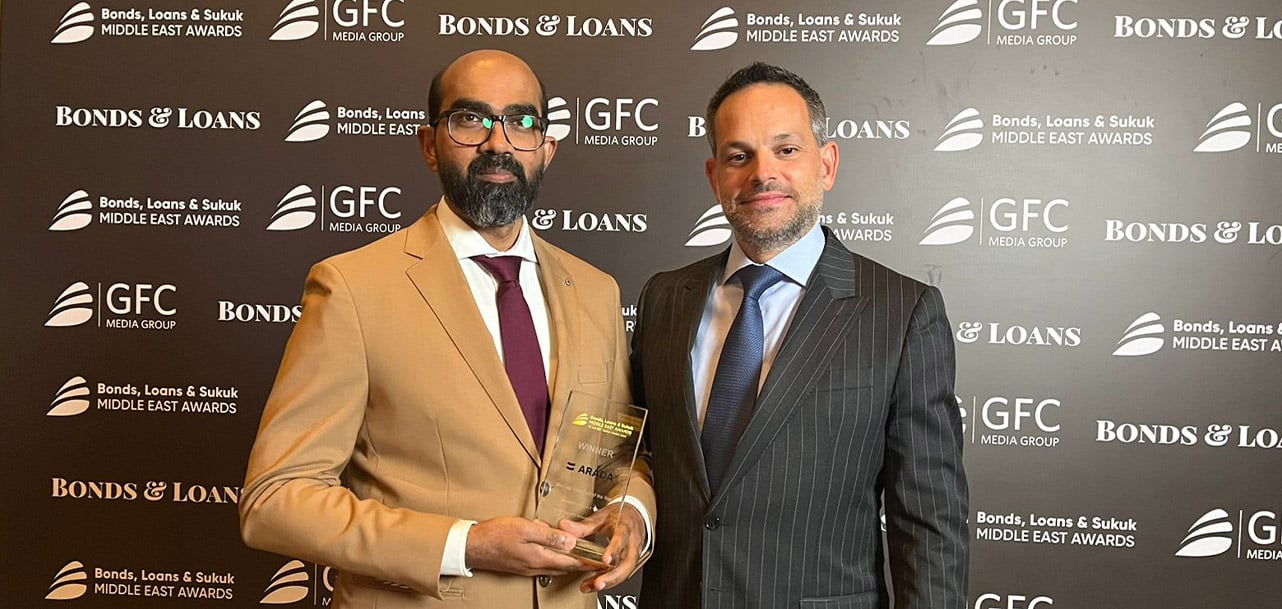 Arada's public financing deal was the first US dollar corporate sukuk globally in 2022, and the company also became Sharjah's first corporate issuer for five years and the first real estate issuer from the region in 2022.
Ahmed Alkhoshaibi, Group CEO of Arada, said: "We're delighted to have secured further recognition for our debut sukuk, which stands as a testament from the international finance community of our track record, processes and governance."
Earlier this year, Arada was named "Best Islamic Borrower", while its debut transaction was acknowledged as 'Best Corporate Sukuk' for 2022 at the EMEA Finance Awards. Last year, Arada's debut sukuk also won 'Best Real Estate Deal 2022' at the Global Islamic Finance Awards.