Arada launches sales for the second Vida Residences Aljada building
News:
15 March 2021
Arada has announced that sales has kicked off for the second branded residences building of the Vida Residences Aljada, which is being developed in partnership with Emaar Hospitality. Located in the Naseej District, a new creative neighbourhood for Sharjah, the 94 units in the Vida Residences 2 Aljada feature a range of one, two and three bedroom branded apartments as well and as an impressive four bedroom luxury penthouse.
The Vida Aljada complex, which includes two branded residences buildings, one serviced apartments building and the Vida Aljada hotel, will feature minimalistic and contemporary interiors. Homeowners and residents of Vida Residences Aljada will also enjoy the lush green tree-lined boulevard alongside the complex, with various high end shopping and dining experiences.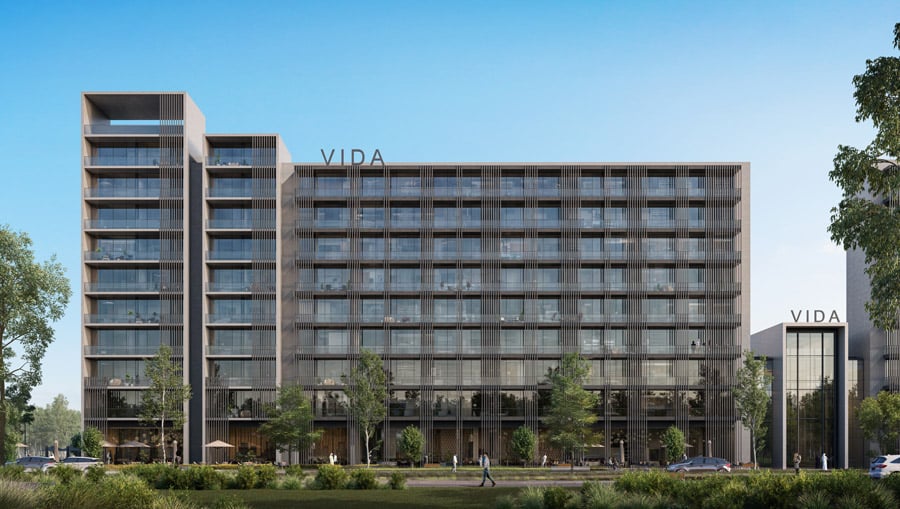 Ahmed Alkhoshaibi, CEO of Arada, said: "As a vibrant new addition to Aljada's lifestyle offerings, the first phase of sales for Vida Residences Aljada received an excellent response from both investors and end-users, with sales receiving an additional boost following the December launch of Naseej District."
Construction work for Vida Residences Aljada and the adjacent Vida Aljada hotel is scheduled to begin in the second quarter of this year, with completion expected by the end of 2022
Vida Residences Aljada focuses on bold, modern social spaces. The residences are typified by the entrance lobby, a cosy and comfortable environment that encourages creativity and connection online and offline. Apartments are fitted with smart home features, which come as standard in all Vida Residences Aljada homes, alongside warm and simple designs with immaculate finishes.
Residents will have exclusive access to a swimming pool and fully equipped gym, as well as a dedicated pool and play area for kids living in the Vida Residences Aljada building.
Related: