Arada launches Robinia, the third residential phase of Sharjah's forest community Masaar
News:
8 June 2022
Premium homes from 2-bedroom townhouses to 5-bedroom villas go on sale
Launch brought forward due to rapid sell-out of first two phases
All 565 units will be completed by Q2 2024
Arada has launched Robinia, the third phase of its Sharjah woodland community Masaar, in response to robust buyer demand for high-quality, spacious and nature-inspired homes. The launch of the 565 villas and townhouses in Robinia has been brought forward after the first two residential phases at Masaar both sold out.
Valued at AED8 billion and containing 4,000 homes spread over eight gated districts all linked by a 'green spine' featuring 50,000 trees, Masaar has been the bestselling off-plan project in Sharjah since its launch in January 2021.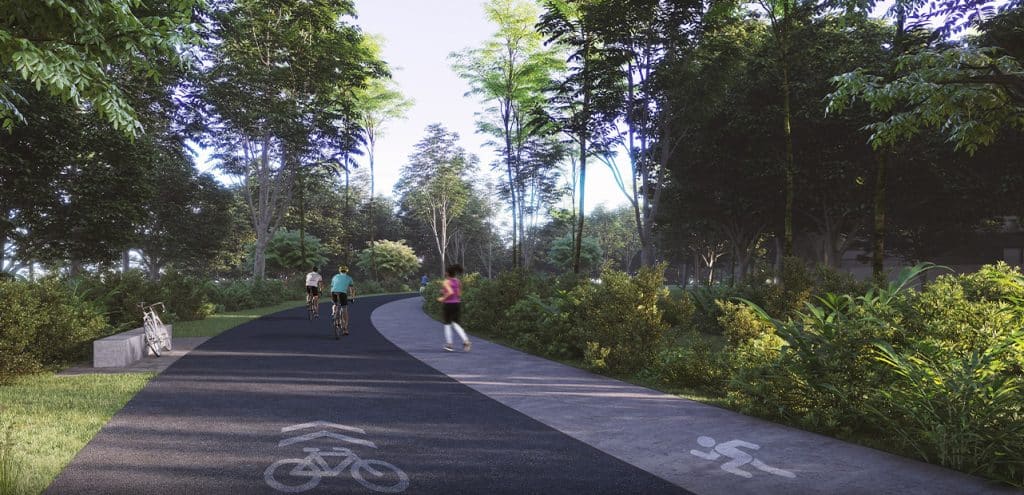 From elegant two-bedroom townhouses to premium five-bedroom forest villas, Robinia is synonymous with mindful yet refined contemporary living. Healthy, active lifestyles are encouraged by the idyllic surrounding woodland and superb sporting and entertainment facilities. Smart features come as standard at every Robinia home including remote access, climate and lighting controls, while larger villas offer increased privacy, additional lounges, expansive terraces and pristine swimming pools. All homes in Robinia will be completed by the second quarter of 2024.
Ahmed Alkhoshaibi, Group CEO of Arada, said: "Masaar has already attracted significant buyer interest from a wide range of nationalities thanks to its well-planned community design, desirable location and homes that offer incredible value for money. We are therefore pleased to launch sales for our third phase, Robinia, which focuses on uplifting wellness and sustainability for families that value quality of life, natural landscapes, and exceptional community amenities.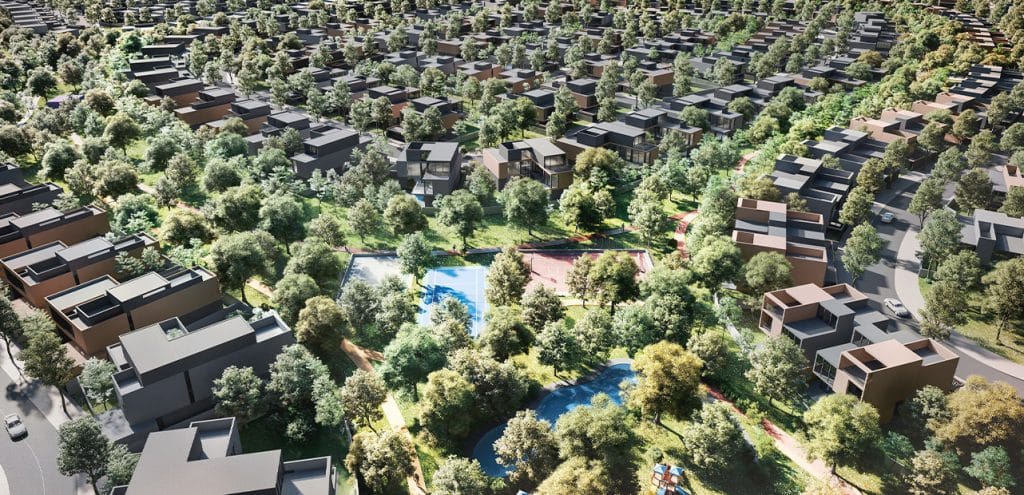 "We are now close to the opening of the Masaar Experience Center and its surrounding precinct in June, which will give future residents and visitors a true flavour of what this transformational community is all about."
At Masaar, which means 'path' in Arabic, residents are offered the chance to live in harmony with nature, thanks to walkways shaded by green foliage and views of scenic landscapes. Sporting facilities include 13 kilometres of looped professional cycling tracks and jogging trails that run through Masaar's woodland landscape.
Families may enjoy walks, picnics, running, cycling and meditation among acres of green spaces kept lush with recycled water from a state-of-the-art irrigation system. Nine 'active' parks across the master plan incorporate swimming pools and sports facilities, while the entertainment district at the heart of Masaar will contain a retail centre with a gym and a variety of dining options.
Later on this month, the Masaar Experience Center will be completed, marking the first part of the community to be opened to the public. At the same time, a Zad food truck park and village, a children's adventure playground and a skatepark will also open, alongside the Masaar show villa.
The first contracts for Masaar were awarded in May last year. These included the contract for infrastructure design and supervision consultancy services, which was won by US engineering consultancy Parsons Overseas Limited, while the contract to build the Masaar Experience Center and show villa was awarded to ASGC. Two further contracts to build infrastructure and provide landscaping services in Masaar's central precinct and the buffer zone around the outside of the project were awarded in March.
In May, Arada also awarded two contracts worth a total of AED460 million to build the first residential district, Sendian. Construction has already begun and is scheduled to take 14 months to complete. Contracts for both the second residential district, Kaya, and the third, Robinia, will be awarded before the end of the third quarter.
Masaar is ideally located in the up-and-coming Suyoh district, close to Tilal City, the Sharjah Mosque and Arada's first project, Nasma Residences. The community has easy access to Emirates Road and Mleiha Road, and is 15 minutes' drive from Sharjah International Airport, and 20 minutes' drive from Dubai International Airport. The location is ideal for a convenient and traffic-free commute from Sharjah to Dubai or the Northern Emirates.
Related: