Arada delivers sanitation kits to Nasma Residences homeowners
News:
21 May 2020
As part of its community outreach efforts in response to the COVID-19 pandemic, Arada has provided free sanitation kits to all residents who have moved into its first project, Nasma Residences.
The packs were distributed by Naser Barhoum, Arada's Senior Vice President – Customer Relationship Management, Facilities & Community Management, who visited each resident in the community.
Containing gloves, facemasks and sanitising fluid, each pack has been designed to ensure the protection of residents at this time.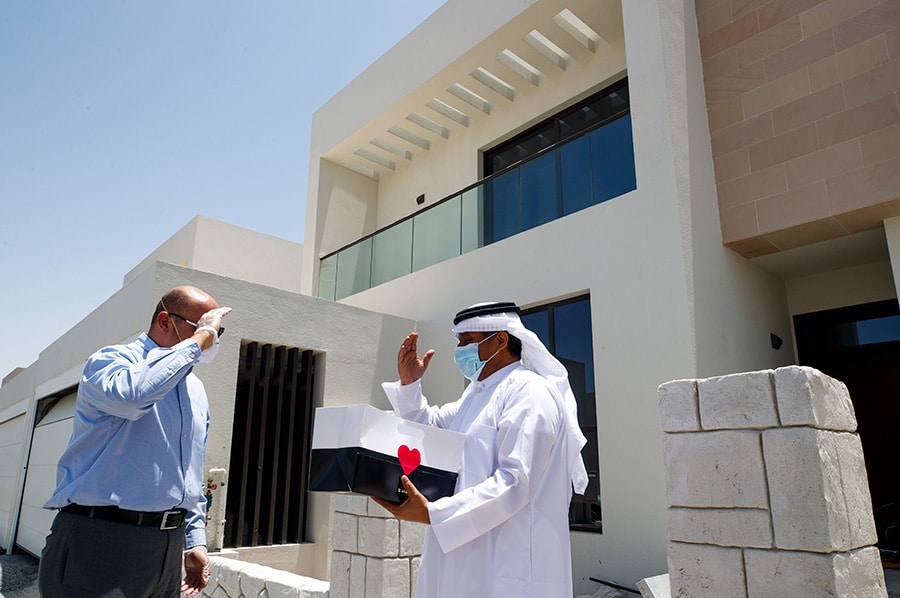 Arada is also carrying out daily disinfection in different parts of the Nasma Residences' public realm over the course of May.
The sanitation kits and disinfection programme are part of Arada's wider initiatives to support the Sharjah community.
These have included a collaboration with IT giant HP to donate 1,000 laptops to students in Sharjah to assist with e-learning, via the Sharjah Private Education Authority's 'For Knowledge We Join Hands' programme.
Other initiatives have included the provision of sanitation gates at key emergency services locations, such as Sharjah Police Station on Maliha Road, which has been the one of the busiest facilities for the police during the current pandemic; Sharjah Civil Defense Station on University City Road; and Al Qassimi Hospital and Kuwait Hospital, both of which have played key roles during the public health crisis.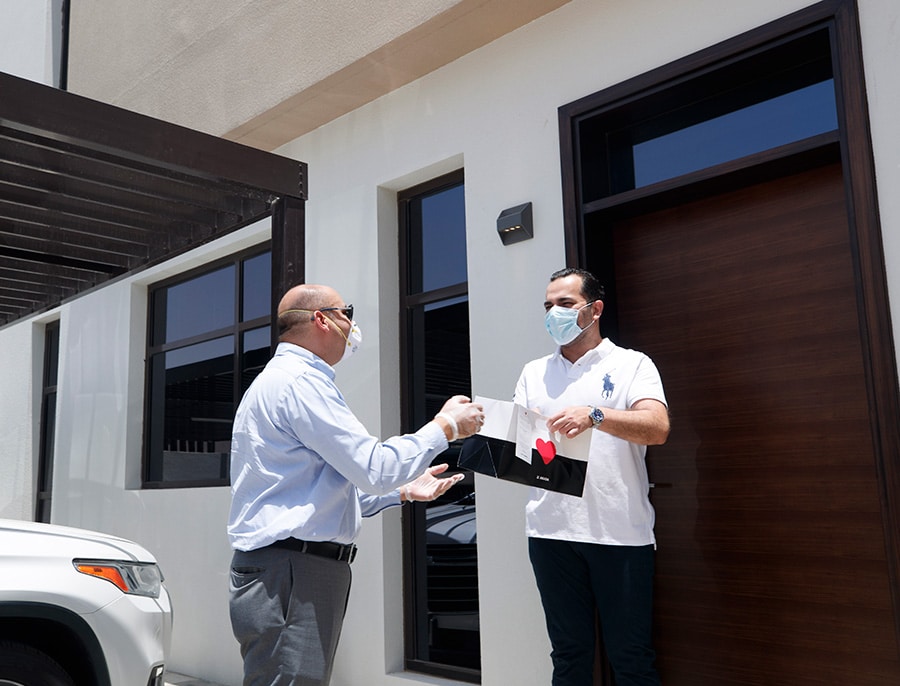 A third initiative has seen Arada tie up with food outlets at Zad, the new food district at Madar at Aljada, to deliver free meals to frontline healthcare workers. So far, more than 1,000 meals have been donated to employees at two of Sharjah's largest healthcare sites, Al Qassimi Hospital and Kuwait Hospital. Deliveries are currently ongoing, with iftar meals being provided during the Holy Month of Ramadan.
Related: