Arada awards AED395 million contract to build Nasaq District at Sharjah megaproject Aljada
News:
3 August 2023
Gulf Asia Contracting wins construction contract to build six upscale apartment buildings containing 649 homes
Construction to begin immediately, scheduled to take 24 months
Arada has awarded a major contract to build Nasaq District, a cluster of six upscale apartment buildings located within the master plan of Sharjah's largest mixed-use community, Aljada.
Valued at AED395 million, the contract to build Nasaq District was awarded to Gulf Asia Contracting Company LLC (GAC), a Dubai-based contractor with extensive civil and industrial construction experience. GAC is already working elsewhere at the Aljada jobsite, after winning a a AED475 million contract to build the Vida Aljada hotel complex in January 2023.
Construction work on Nasaq Distict will begin immediately and is scheduled to take 24 months.
Ahmed Alkhoshaibi, Group CEO of Arada, said: "We're determined to keep up the pace of work at Aljada, where 3,200 homes are now under construction, and look forward to working with our partner GAC to bring this vibrant new district to life.
"Elsewhere on the Aljada jobsite, our teams are now closing in on the completion of the second phase of Madar, the popular family entertainment district, and we look forward to opening new and exciting attractions to the public within the coming months."
This timely contract awarding reflets how eager Arada is to maintain the construction pace at Aljada and continue delivering new properties and amenities within this unique urban megaproject.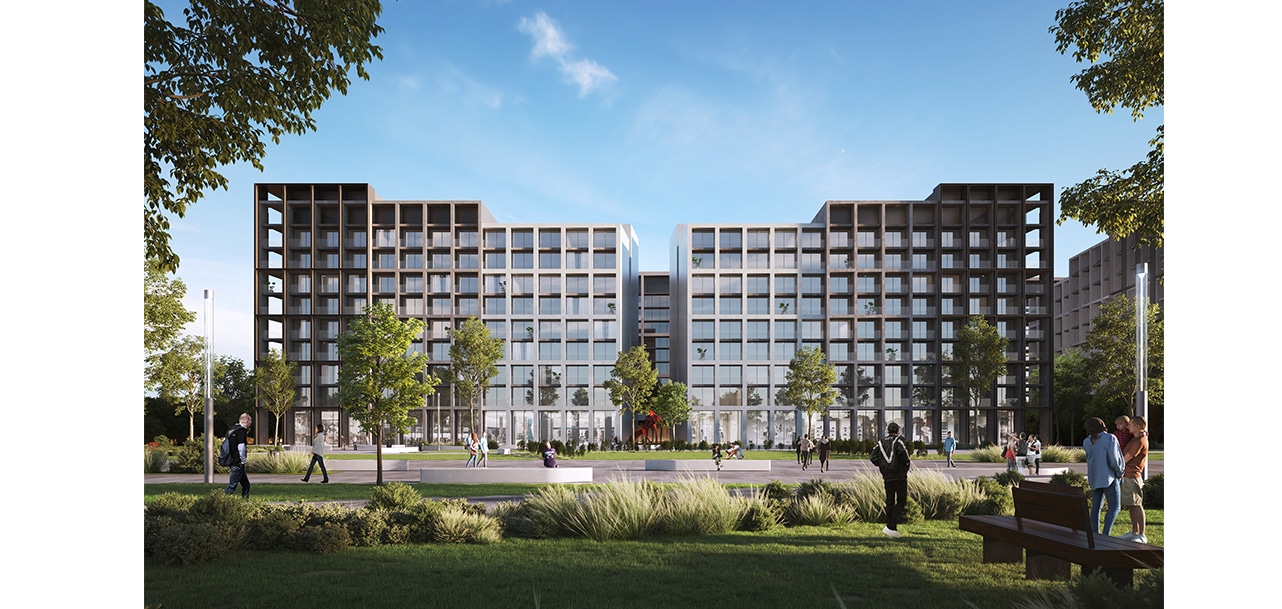 Nasaq District accommodates 649 homes ranging from one- to three-bedroom apartments, which are characterised by stylish and contemporary architecture. Each block offers residents direct access both to Aljada's tree-lined East Boulevard that brings a wide variety of shopping and dining experiences, as well as the community's urban linear park, which includes extensive sporting facilities.
Spread over a 24 million square foot area, Aljada is Sharjah's largest ever project and a transformational destination for the Emirate. Aljada contains numerous residential districts, as well as extensive retail, hospitality, entertainment, sporting, educational, healthcare components and a business park, all set within a green urban master plan.
With over 25,000 homes planned for Aljada in total, Arada has so far sold 9,000 units, with 6,300 of those now completed.