American University of Sharjah honours Arada for support during last academic year
News:
11 November 2022
The American University of Sharjah (AUS) has recognised Arada with an award following its support during the most recent academic year.
The 'Corporate Partner' award was presented to the company at the AUS Corporate Appreciation Gala, which was held at the Grand Millennium Hotel in Dubai on 2 November.
The award, which marks Arada's longstanding association with one of the Middle East's most prestigious universities, was collected by Melissa Bayik, Arada's Senior Creative Director and an AUS alumna, and Elie Mrad, Arada's Chief Architectural Officer.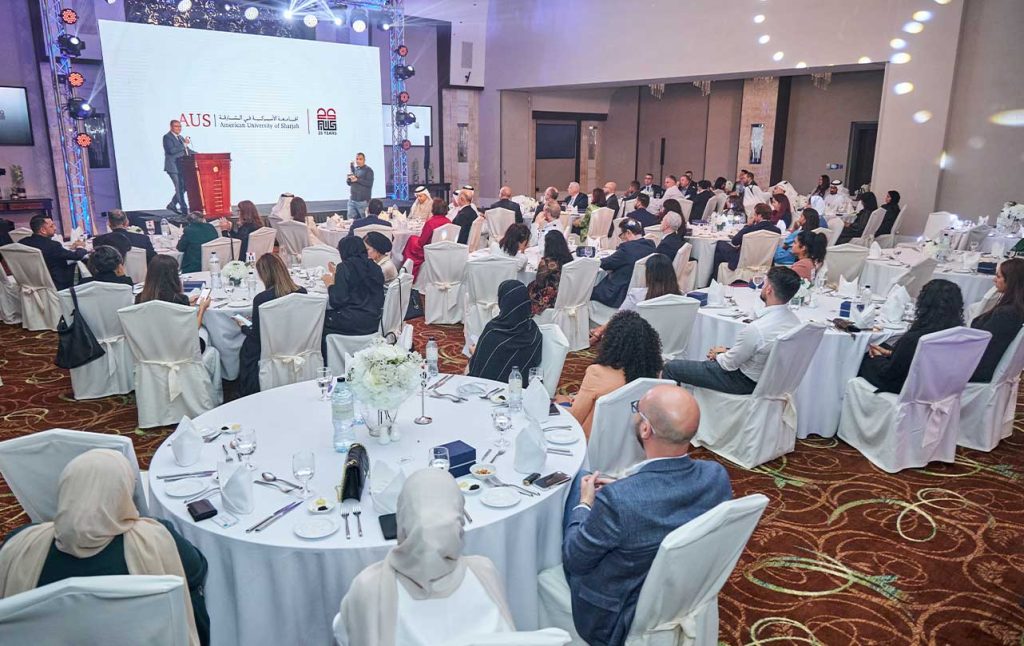 A major recent collaboration between Arada and AUS resulted in students from the university's College of Architecture, Art and Design designing a pavilion that is located in Arada's Aljada community in Sharjah.
The pavilion, which has since been dedicated to the late Sheikh Khalid bin Sultan Al Qasimi, achieved global acclaim at the American Institute of Architects (AIA) 2021 Design Awards in the highly competitive Open International category.