American University of Sharjah architecture students complete internships with Arada
News:
15 July 2019
Two students from the American University of Sharjah (AUS)'s College of Architecture, Art and Design have completed summer internships with Arada.
Mohammad Sayed Mohammad Aslam and Shaden Talal Al Kalouti worked on a wide variety of the projects as part of their five-week internships with the company, which is currently developing two landmark communities in Sharjah, Aljada and Nasma Residences.
Both students have also recently completed a year-long course at AUS that has seen undergraduates and faculty at the university design a pavilion in Aljada's Central Hub, a new entertainment precinct whose master plan has been designed by Zaha Hadid Architects.
The partnership with Arada has provided AUS architecture students with a unique opportunity to engage in a design project from concept to completion and has also offered students an invaluable learning experience into various areas of architectural practice.
The final design of the Aljada Pavilion will be revealed later this year.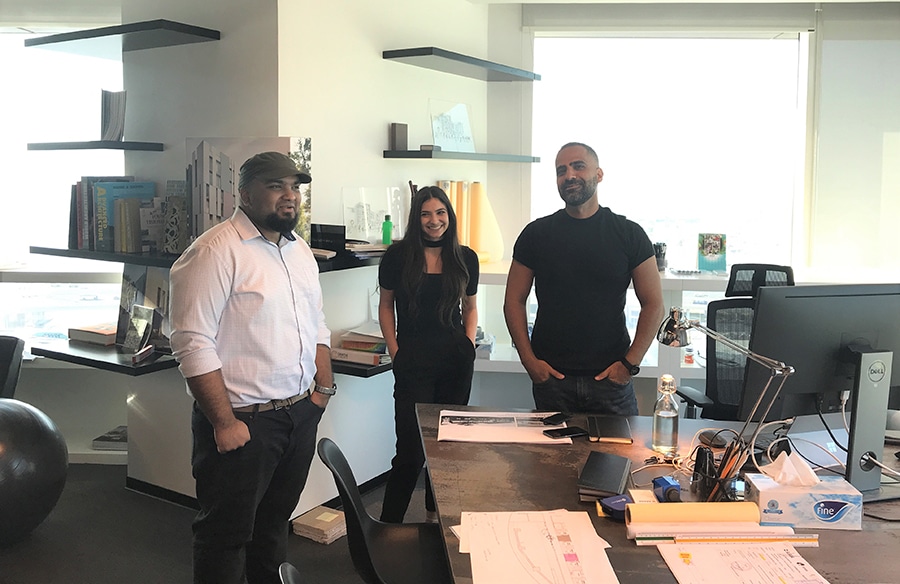 During their internships, Mohammed and Shaden worked on a number of different projects, including design development of the Aljada Pavilion, where they also attended meetings with suppliers.
In addition, the two students also carried out conceptual work for one of the mosques within the Aljada master plan, and also provided creative solutions for the interior design of Nest, the purpose-built student housing complex within the same project.
Elie Mrad, Arada's Head of Architecture and Design, said: "It's very important to Arada to work closely with the local community in Sharjah, and we're extremely proud of our partnership with AUS, one of the most prominent universities in the Arab world. We hope that both Mohammad and Shaden had a fulfilling experience with Arada, and we wish them the best of luck with their future careers in architecture."
Related: