Aljada hosts vaccination drive to protect Arada staff and families
News:
6 April 2021
Arada's Covid-19 immunization drive took place last weekend with the inoculation of a significant number of employees and their families at YourSpace, the premium event venue located at the Aljada megaproject in Sharjah.
Joining Arada's human resources team onsite, which was led by Senior Human Resources Officer Alia Alfalasi and Human Resources Administrator Rose Ann Azarcon, were medical staff from Al Mazroui Medical.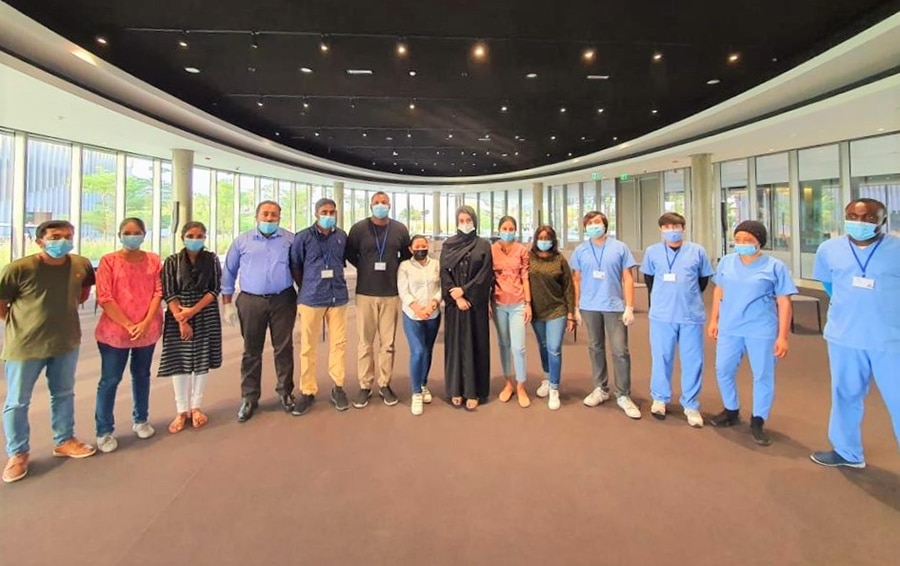 The Al Mazroui Medical team were present to register employees, administer inoculations, observe vital health parameters and answer vaccine-related enquiries.
Mohit Menon, Director of Human Resources, Arada, said: "Driven by our passion to care for our people, we are getting close to the finish line in the race to fully immunize our people and protect the health of our communities. The vaccination drive procedures were efficient, smooth and have helped to close the immunization gap of our Arada staff and their families."
Related: