Arada's design philosophy aims to minimize negative environmental impact while providing a high-quality living environment.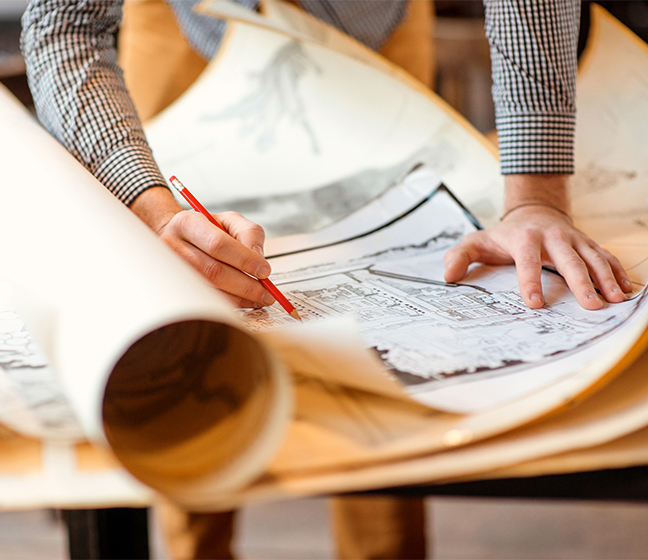 The sikka system at Aljada
We have taken inspiration from one of Sharjah's oldest neighbourhoods to build its newest. The historical district of Al Khan, located on the Sharjah coastline, incorporated a number of sikkas (passageways in Arabic) that allowed its residents to move around the town. The sikkas were placed to make best use of prevailing winds and shadows from nearby housing, cooling off passers-by even in the heat of the Gulf summer. This same concept has been brought to Aljada, where sikkas and courtyard layouts have been similarly planned to channel winds and provide shade for residents and visitors moving around during the day.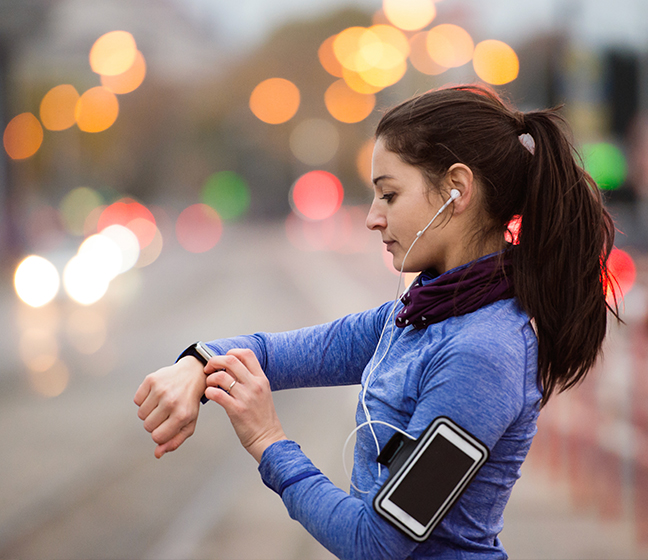 Bringing a smart city to life
For Aljada to function as a true city of the future, we need to be able to attract not just the current generation but future generations as well. In 2018, we announced our plans to make Aljada one of the smartest cities in the region. Smart technology infused through every aspect of Aljada will make residents lives easier, save their money, boost their wellbeing and also help the environment as well. The smart city elements of Aljada are focused on five key areas: mobility, utilities, telecommunications, the circular economy, and waste management.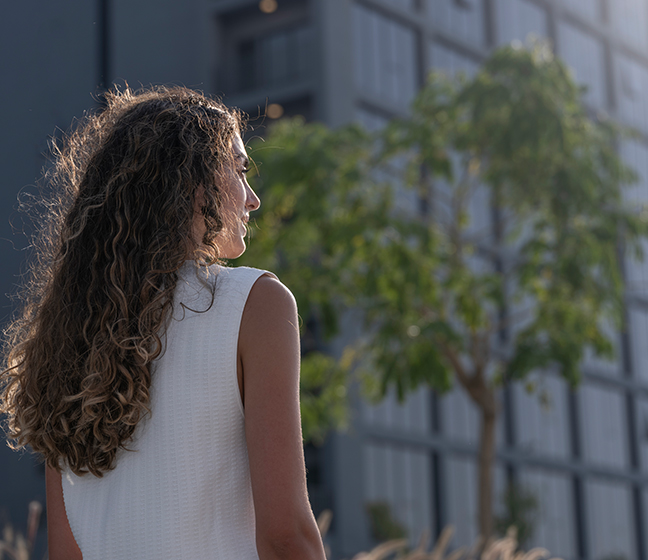 Creating a sustainable forest
The centrepiece of the Masaar community is a green spine with more than 50,000 trees – but how can you grow this many trees in a desert climate sustainably? The answer lies in our onsite water treatment plant, which uses next-generation technology to deliver high-quality recycled water to the project, while state-of-the-art irrigation systems will minimise water loss and reduce costs. In addition, the way that trees will be planted at Masaar will also create a microclimate that will actually contribute to lowering temperatures within the community, thus reducing cooling bills.
Our regional outreach programs support the most pressing causes both locally and internationally
Manbat's Ramadan campaign
In April 2021, the Arada Foundation teamed up with Manbat and the UAE Ministry of Climate Change and Environment to deliver healthy fresh food picked straight from Emirati farms to local families. Volunteers, including members of our staff, visited the farms in order to help pick the items to be packed, amounting to 200 boxes of produce every day. Once packed, the boxes were collected by Sharjah Cooperative Society and delivered to Sharjah Charity International, which then distributed them to local families in the UAE.
4,000
Food boxes delivered to local families
16
Different healthy food items in each box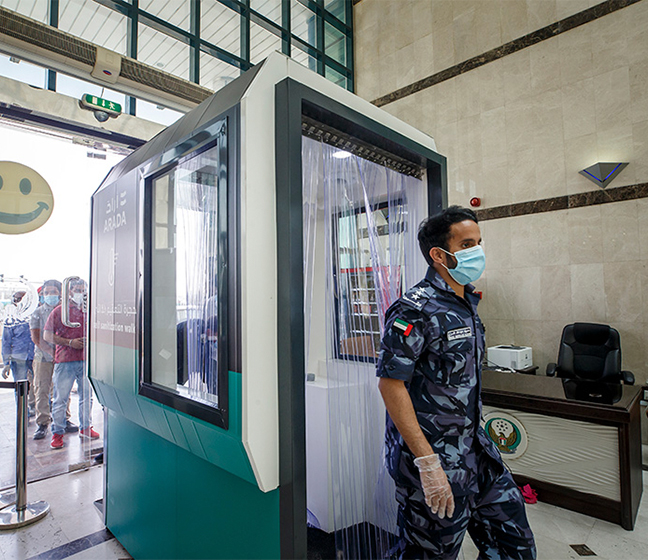 Supporting the Sharjah community during lockdown
During the lockdown period in 2020, we provided support to a number of different parts of the Sharjah community. This included free meals for healthcare workers, the provision of sanitation gates for Sharjah Police stations, Sharjah Civil Defense and the Emirate's major hospitals. We also provided a number of laptops to children in partnership with Sharjah Private Education Authority to assist them with distance learning.
1000
Number of laptops donated
1000
Number of free meals for healthcare workers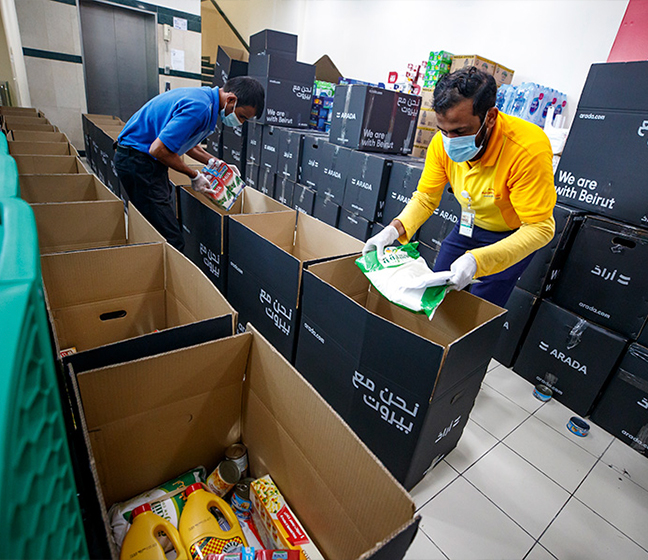 Donating to Salam Beirut campaign
In 2020, we provided a support package for the people of Beirut, as a result of the devastating explosion that took place in the Lebanese capital's port then. Following the call from HH Sheikha Jawaher bint Mohammed Al Qasimi, Wife of The Ruler of Sharjah, we made a cash donation to the 'Salam Beirut' initiative, which is designed to provide medical aid, food and water supplies to victims of the catastrophe. We also teamed up with Sharjah Cooperative Society and Emirates Red Crescent to send 2,000 'Hope Donation' boxes to Lebanon.
65 tonnes
Weight of food dispatched to Beirut
54,000
Number of food items distributed